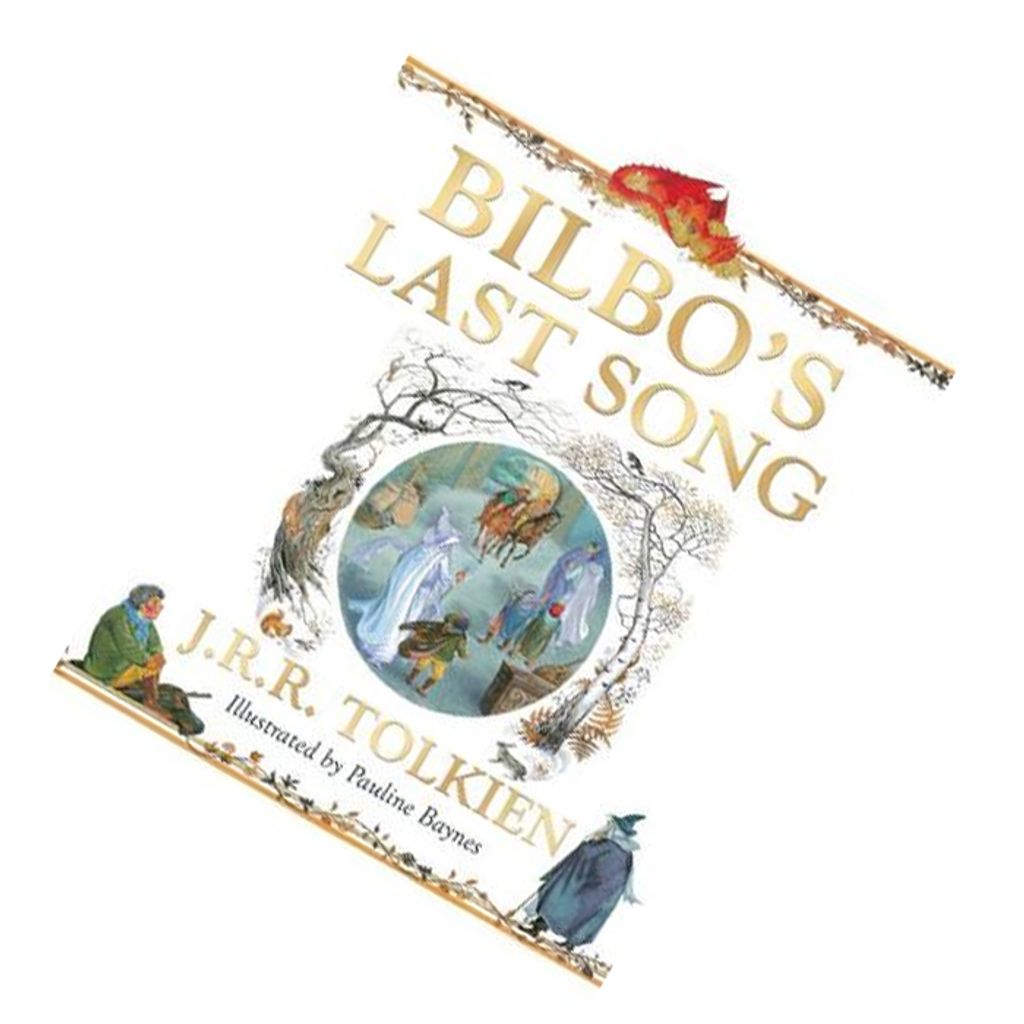 Bilbo's Last Song (Middle-earth Universe) by J.R.R. Tolkien
Format : paperback
Condition ; new
Genre ; fantasy
Ship, my ship! I seek the west, and fields and mountains ever blest. Farewell to Middle-earth at last, I see the Star above your mast!

Bilbo's Last Song is a poem written by Bilbo, hero adventurer of The Hobbit, before he leaves Middle Earth to take a ship to the Undying Lands beyond the sunset at the end of The Lord of the Rings. Pauline Baynes' magical, jewel-like illustrations depict the journey that brings the ring bearers and the company of elves to The Grey Havens and the ship that is waiting to take them on their final journey.

Running concurrently is a series of vignettes showing scenes from The Hobbit, so Bilbo remembers his first journey as he contemplates his last.

A friend of the author's for many years, Pauline Baynes has included several of Tolkien's own ideas in her portrayal of the characters and scenes. The Lord of the Rings has been acclaimed as the book of the 20th century and the motion picture event of the 21st century - a groundbreaking epic of good versus evil, extraordinary heroes, wondrous creatures and dark armies of terror. The extraordinary success of the film brought Tolkien and his world to the forefront of public consciousness worldwide.
---