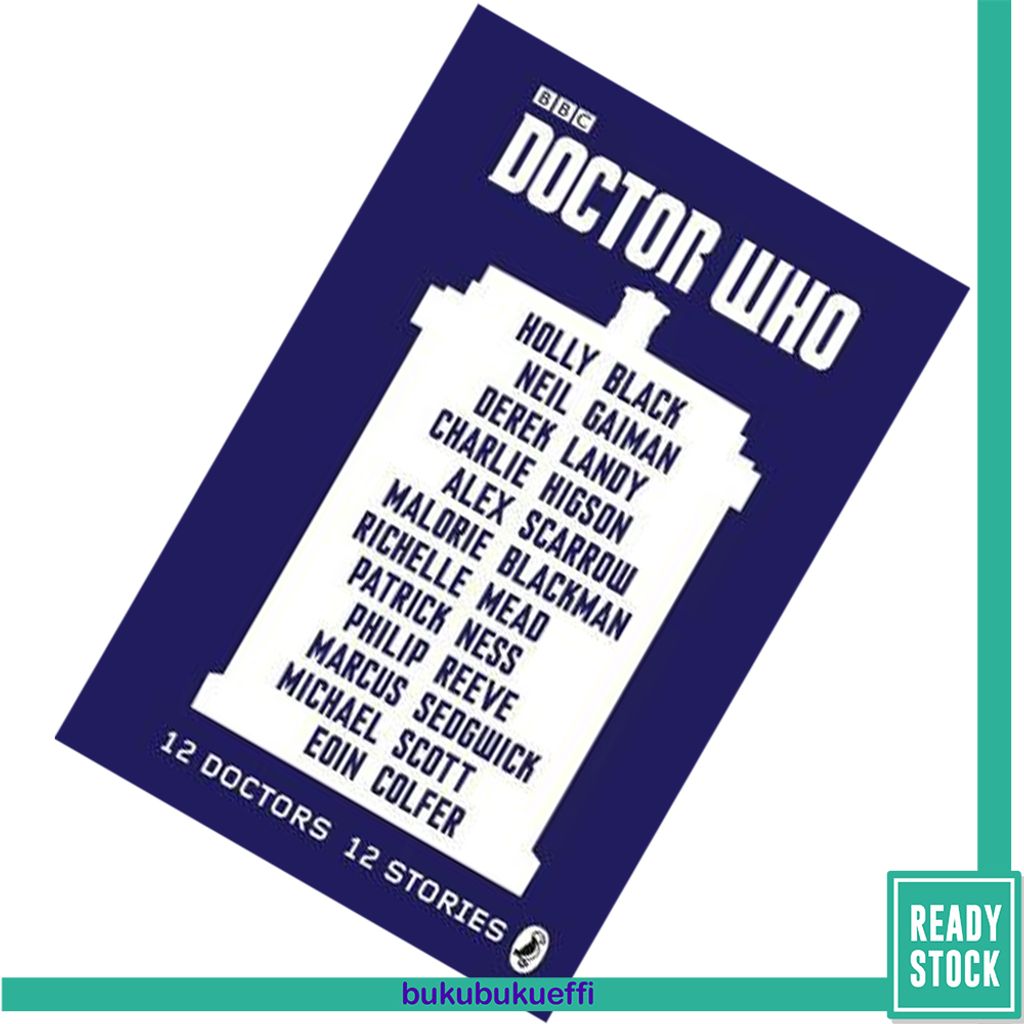 Doctor Who: 12 Doctors 12 Stories by Eoin Colfer, Michael Scott, Marcus Sedgwick, Neil Gaiman, Holly Black and others
Format: Large Paperback
Condition: Minor bookshelf wear
Genre: Science Fiction
To celebrate the arrival of Peter Capaldi on to our screens as the newly regenerated Doctor, this collection of Doctor Who short stories, each written by a different author, now includes an extra, brand-new twelfth adventure as part of the 12 Doctors, 12 Stories paperback anthology. Offering the perfect addition to the top-selling series, the twelfth story, "Lights Out," has been penned by self-professed Doctor Who fan and best-selling female sci-fi writer Holly Black.

Stories Included:

A Big Hand For The Doctor by Eoin Colfer, starring One (William Hartnell).

The Nameless City by Michael Scott, starring Two (Patrick Troughton).

The Spear of Destiny by Marcus Sedgwick, starring Three (Jon Pertwee).

The Roots of Evil by Philip Reeve, starring Four (Tom Baker).

Tip of the Tongue by Patrick Ness, starring Five (Peter Davison).

Something Borrowed by Richelle Mead, starring Six (Colin Baker).

The Ripple Effect by Malorie Blackman, starring Seven (Sylvester McCoy).

Spore by Alex Scarrow, starring Eight (Paul McGann).

The Beast of Babylon by Charlie Higson, starring Nine (Christopher Eccleston).

The Mystery of the Haunted Cottage by Derek Landy, starring Ten (David Tennant).

Nothing O'Clock by Neil Gaiman, starring Eleven (Matt Smith).

Lights Out by Holly Black, starring Twelve (Peter Capaldi).
---