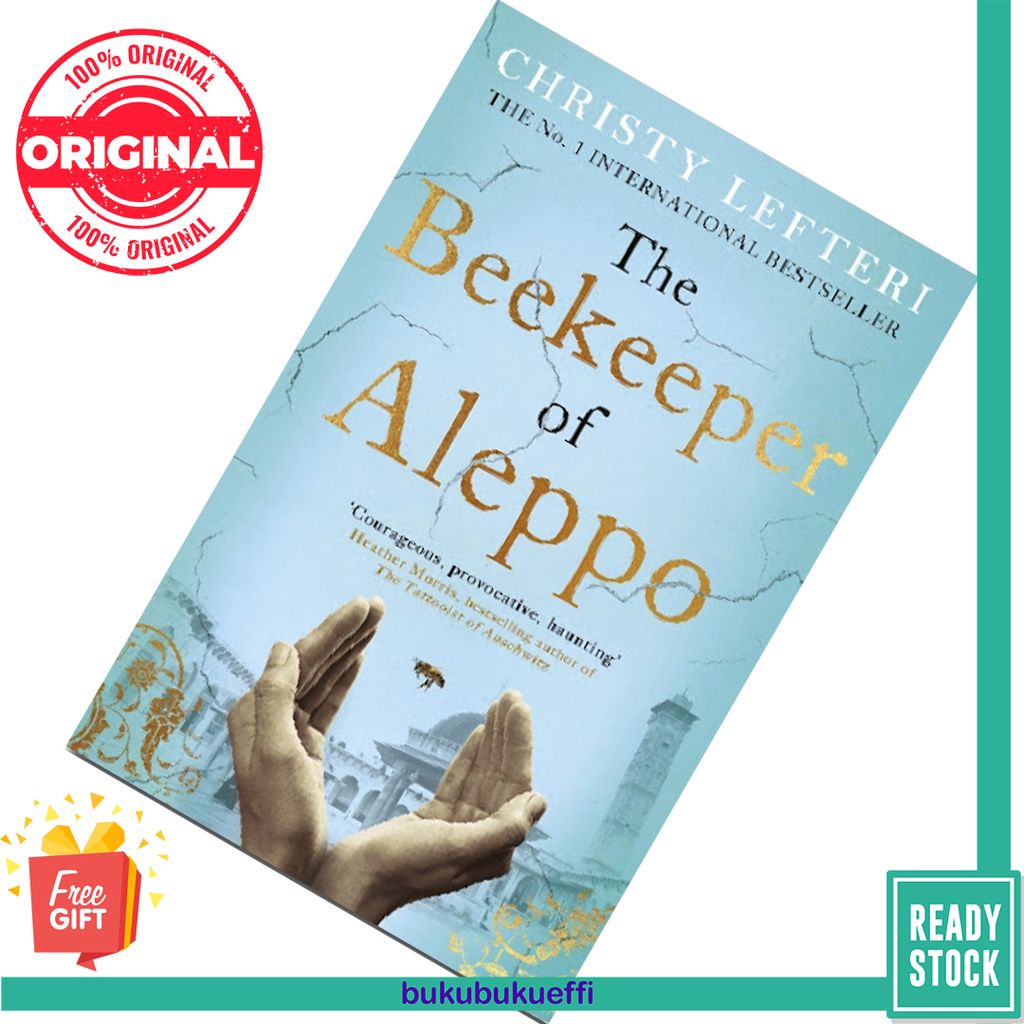 The Beekeper of Aleppo by Christy Lefteri [Spot]
Format: Paperback
Condition: New with minor spot
Genre: Fiction, Historical < Historical fiction
For readers of THE TATTOOIST OF AUSCHWITZ, THE KITE RUNNER and THE OTHER HAND - a testament to the human powers of survival.
The Beekeeper of Aleppo
Christy Lefteri
Read by Art Malik
Bestseller
Narrated by Art Malik, The Beekeeper of Aleppo is a moving, powerful, compassionate and beautifully written testament to the triumph of the human spirit. Told with deceptive simplicity, it is the kind of book that reminds us of the power of storytelling.

In the midst of war, he found love
In the midst of darkness, he found courage
In the midst of tragedy, he found hope

Nuri is a beekeeper; his wife, Afra, an artist. They live a simple life, rich in family and friends, in the beautiful Syrian city of Aleppo - until the unthinkable happens. When all they care for is destroyed by war, they are forced to escape.

Afra has lost her sight, and so they embark on a periluosjourney towards an uncertain future in Britain. As they travel, Nuri is sustained by the knowledge that waiting for them is his beekeeper cousin Mustafa, who is teaching fellow refugees in Yorkshire to keep bees.

Nuri and Afra set off through a broken world, on a dangerous journey in which they will confront the pain of their unfathomable loss, and in doing so find a way back to each other again.
---