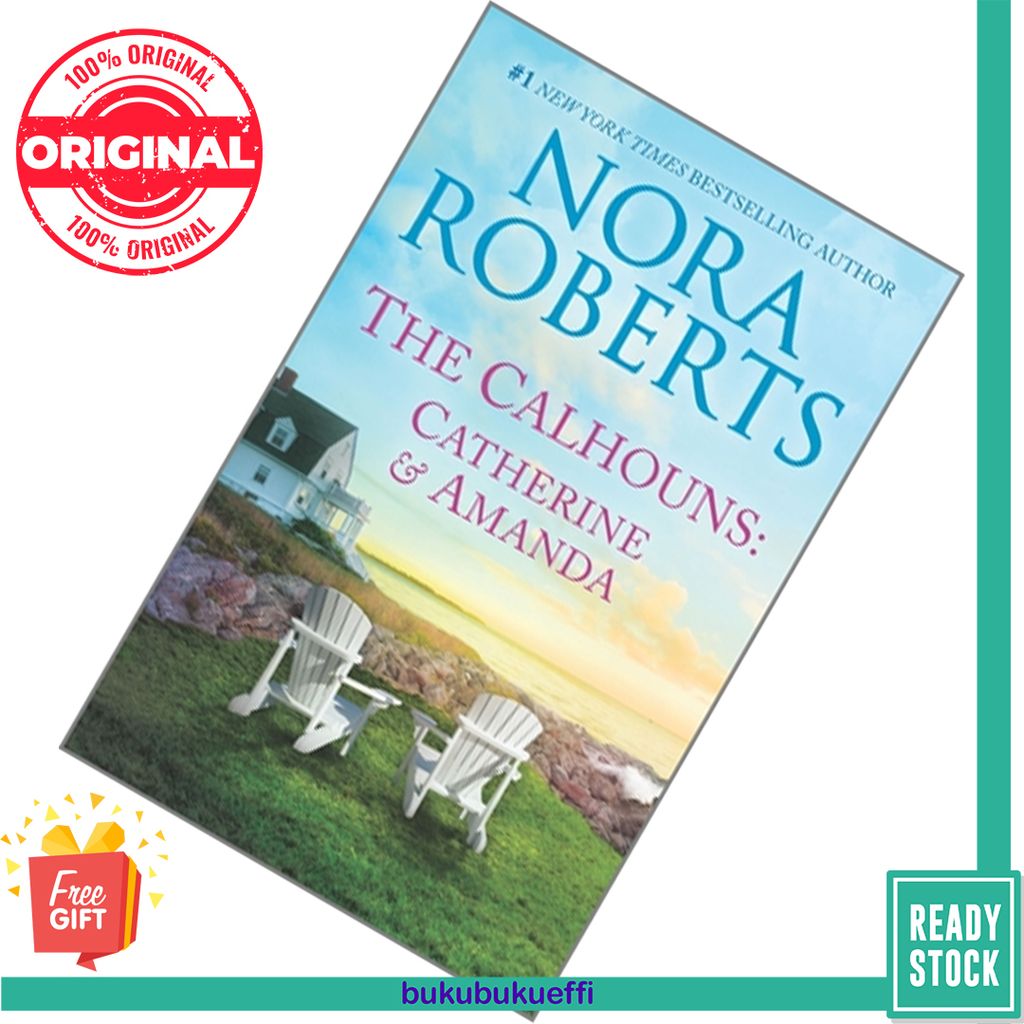 The Calhoun Women #1-2 The Calhouns by Nora Roberts [BOOKSHELF WEAR]
Format: Paperback
Condition: New with aging
Genre: Romance
Meet the Calhoun family in these two classic stories celebrating the power of sisterhood, family and love.

Courting Catherine

Catherine "C.C." Calhoun is doing everything she can to keep from having to sell the family's generations-old mansion at all—but especially not to hotel magnate Trenton St. James. Trent, on the other hand, has learned that emotions have no place in business—a key to his success. So Trent is as surprised as anyone when C.C.'s passion and purpose—and his unexpected attraction to her—threaten to derail his takeover plans.

A Man for Amanda

A slow, sexy drawl was all Amanda Calhoun heard when she walked into the wall of denim and muscle that was Sloan O'Riley, the architect hired to renovate her family's magnificent ancestral estate, the Towers. No-nonsense Amanda found Sloan's easygoing manner infuriating. But his irresistible smile was growing harder and harder to resist.
---