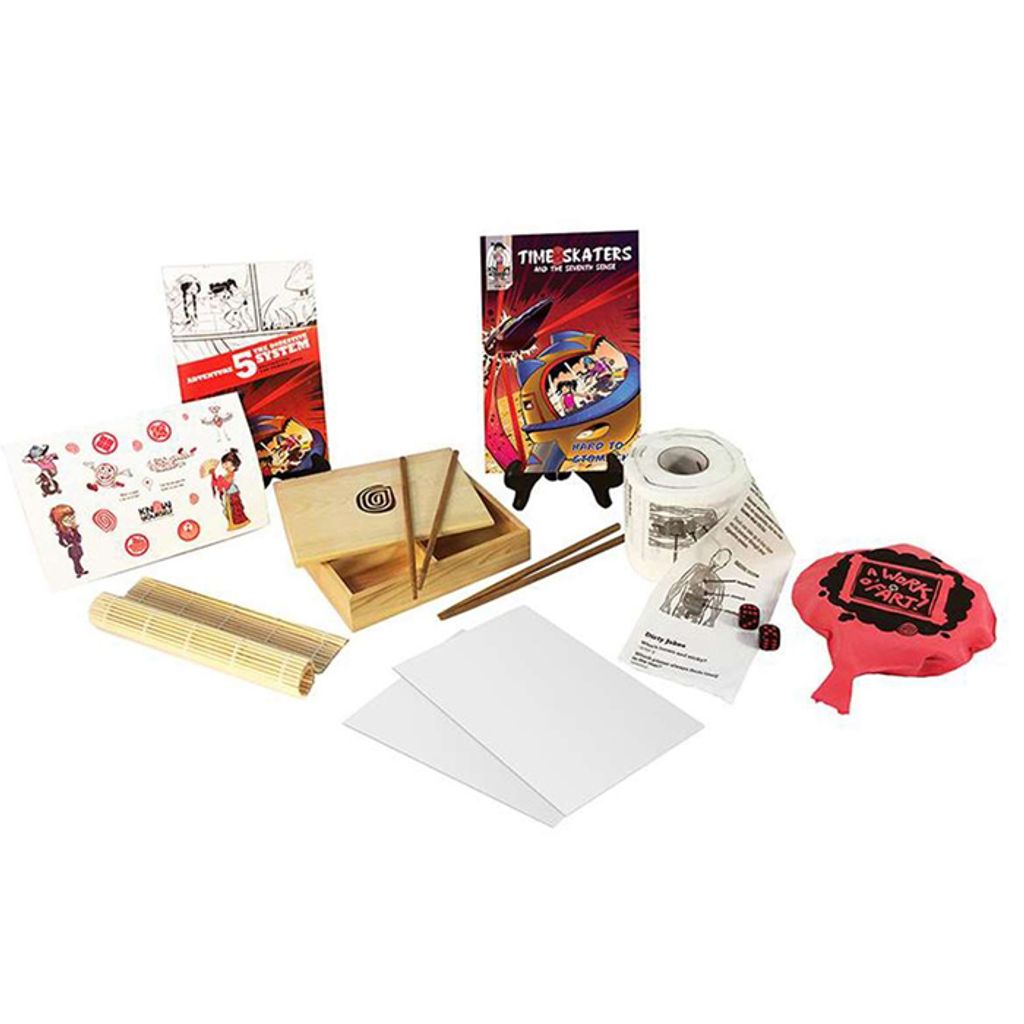 The Digestive System: Learning And Activity Book
Condition: New
Genre: Learning Kit
The Digestive System
YOUR MISSION: Do you have a gut feeling you're in for an adventure? Prepare to bite off some amazing fun facts as you learn about the wonders of your digestive system!
-Let's Get Ready to Rumble: Why does your stomach rumble when you're hungry?
-Gut Reaction: Did you know that the digestive process starts before you bite into your food?
Surf the CHEW-nami inside your belly, and make your own food as well, in this one-of-a-kind experience!
Contents: Time Skaters Comic; Adventure Guide; 2 Body Navigation Shrinky Dinks; 1 wooden bento box; two sets wooden chopsticks; 1 sushi rolling mat; 1 pair dice; 1 whoopee cushion; 1 roll informational toilet paper; sticker sheet; Quick Start Guide.
---