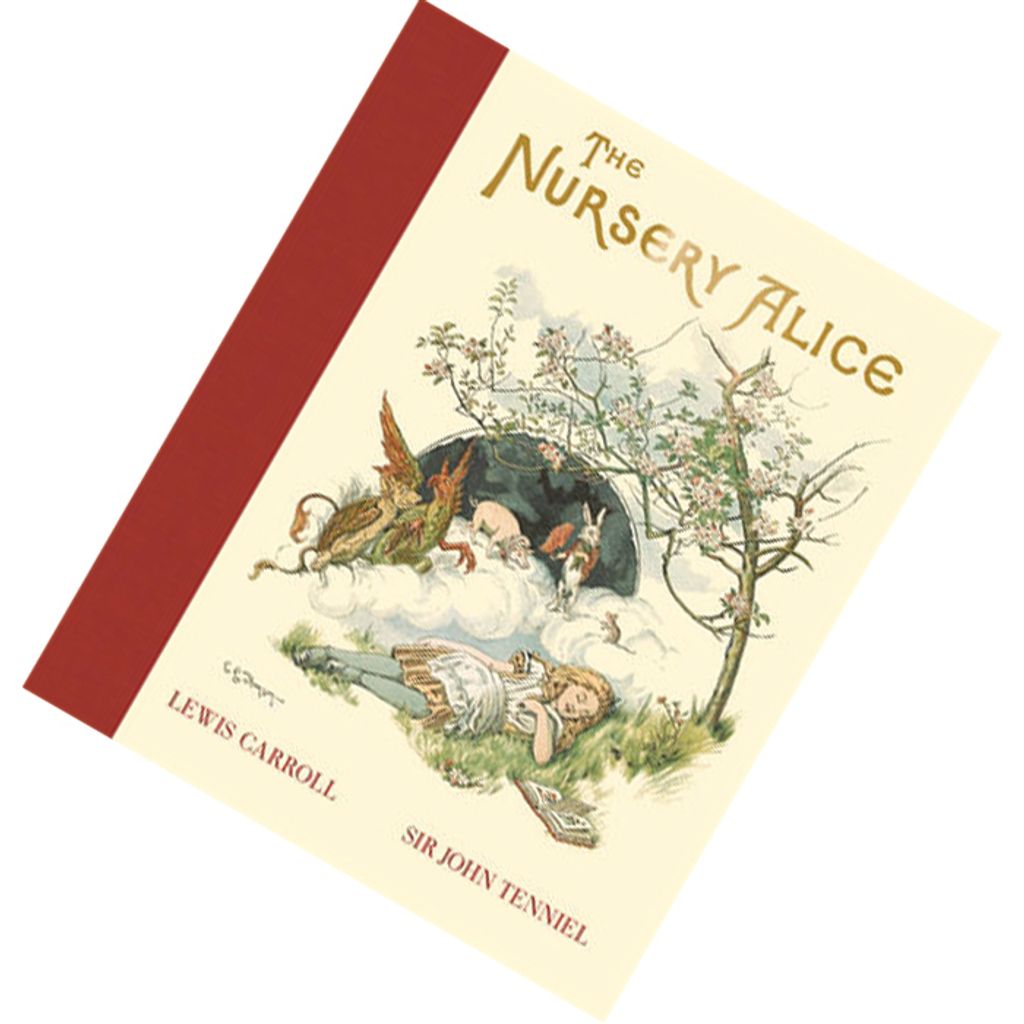 The Nursery Alice by Lewis Carroll, John Tenniel (Illustrations) [HARDCOVER]
Format: Hardcover
Condition: New
Genre: Classic
An enchanting adaptation of Alice's Adventures in Wonderland for younger readers, with the original preface and advertisements

"I wrote to Macmillan to suggest a new idea: a 'Nursery Edition' of Alice with pictures printed in." Lewis Carroll's diary, 15th February, 1881

The Nursery Alice, originally published by Macmillan & Co. in 1890, was the very first color edition of Alice. It was intended, wrote Carroll, "to be read by Children aged from Nought to Five. To be read? Nay, not so! Say rather to be thumbed, to be cooed over, to be dogs'-eared, to be rumpled, to be kissed . . ." With this new, younger readership in mind, Carroll rewrote Alice, simplifying and abridging the original text, while Tenniel redrew, enlarged, and colored 20 of his iconic illustrations. The resulting book is a delightfully engaging experience, readers prompted to interact not only with the story but also with the images and even the physical book itself, in a way that is thoroughly modern. Gloriously reproduced for the anniversary year, the present edition retains every word of the original and restores the exquisite delicacy of Tenniel's artwork—lost in reproductions across the decades—along with the delightful cover artwork by Emily Gertrude Thomson, a placeholder ribbon, and gold page edges. This gem of a book is the perfect introduction to Alice, a delight for readers of every age.
---